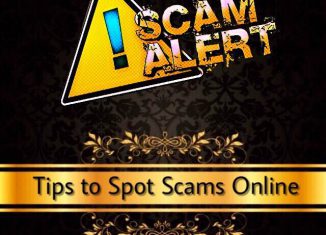 There are a lot of scams which unfortunately many people fall for in their intent to make money online. If you have ever fallen victim to an online scam, the following phrases may sound familiar to you:
"Sign up now to find out how I  make $5000 a week from the sofa!"
"All you need to do is pay a one-time fee of $27 and you'll discover how I went from 0 to 6 figures in a month using this software! Only 5 spots left!"
"New amazing secret on how to become a millionaire in a month! Only available for the next 24 hours!"
I'm pretty sure you don't want to fall for this kind of craps again and are committed to earn money online, that's why I believe this article will be interesting to you 🙂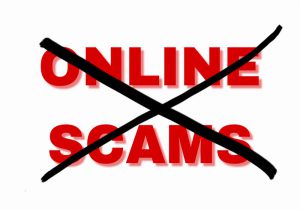 .
Key questions to ask yourself about any online opportunity
---
Before you get into any online opportunity, you need to ask yourself some essential questions:
Who are the owners and how can I contact them?

What is the owners' track record?

Do I need to pay money up front?

Are they asking me for personal/financial information?

Are there any upsells or hidden fees? 

Do they promise that I will become rich overnight?

What is their business model?

What does the product include?

How long has the product/program been out?

What do other people think about the product?

Are they creating a feeling of scarcity?
These questions will help you come up with the information you need to know to determine whether you're in front of a scam or not.
.
Protect yourself from scams
---
Once you know what you need to find out, it's time to do some research about the product so you can answer the key questions!
Here you have some tips for every question that will help you make a final decision:
It's important that you get to know who created the company/product, their main purpose and ways to contact them. Scammers usually steal identities or pretend to be someone they're not so they can convince you to fall into their scheme. Their main goal is not to help you become rich, it's to steal your money instead. Unfortunately there are very few people who are going to volunteer vast amounts of their time and effort to help you succeed. If they don't provide any contact information or don't offer a way to help you with your questions or doubts, suspect them.

Definition of con artist

Find about their reputation. Are they successful? Have they created another company/program before? If they have been involved in another program/company which resulted in a swindle then they're probably doing the same again.
If paying money up front is a requirement to use their services, it's very likely that it's a fraud. More often than not, scammers just want to take your money and run. However, there are legitimate businesses that require an initial investment to get started, so paying money up front does not equal scam. It's essential to

make sure to know what you're paying for

!
Be careful with the information you share. There are scammers who will claim that you can try their services for free if you give them your credit card or bank account information so they can use it for identity theft! 
You need to know about all the costs involved in the opportunity/program. Fraudsters will claim that you can get started for free to make you join and once you have signed up, they will make you pay to use their services. They can even tell you about all the upsells and once you have paid, they will end up giving you a poor quality product or in short therms, they won't give you what they promised. 
Con artists will prey on your hopes and dreams of being rich with only a couple of clicks. They will do their best to make you believe that you can make a lot of money in a small amount of time, as long as you do what they tell you. Never trust someone who says you can get rich quick, there's no way to earn tons of money without doing nothing. If you want to become wealthy, you need to put in the work!

What success looks like

Before joining a program/company, you need to take into consideration the business model. Is there a product to sell? Or is it needed to recruit new members in order to make money? When there's no product and the main focus is on recruiting, the business model won't be sustainable in the long term. 
Get to know what the product/program includes so you can have an idea of what you're in front of. If they don't explain what they have to offer or how their product will benefit you, it's probably a scam.  
It's also important that you find out how long the product or company has been in business. The longer a company/product has been out, the less likely it's a scam. In case it's a fraud, it won't last long. When fraudsters are caught, they try to disappear without a trace and if they don't go to jail, they'll eventually come out with a new way to scam you. 
Search the Web to find references from people who have already tried the product or have been customers to the company and see if you can contact them privately or interact with them. Con artists will create false identities and make up fake positive comments to make it seem like their product is awesome.
Another sign of a scam is a buy-now statement like "I can't keep this information available forever, so you have 10 hours to make your choice." or "There are only 3 spots left. Hurry up and sign up now!", but if you leave the page and check it out later you'll see it says the same. Scammers create this feeling of scarcity to make the item seem more valuable so people fall into their scheme faster. 
.
Conclusion
---
As you can see, fraudsters are capable of doing anything to take your hard-earned money. Before you invest in anything, ask yourself the key questions and find answers to those questions to make a final decision. 
I hope this article was helpful to you and that you will never fall for scams! If you're really serious about building a business or making money online, I suggest that you check out this article I wrote about my favorite online business program & community or you can just click here to get started for free now!
If you have any questions, have been scammed before or wonder if a certain program is a scam or not, feel free to leave a comment below and I will do my best to help you out 🙂