Will First Page Profits scam you? Or will it help you earn over $100 per day by getting free targeted traffic?
If that's what you're wondering, I'm glad that you have found this honest First Page Profits review because here I reveal everything you need to know about this money-making opportunity.
You know, there are so many scams and low-quality programs out there, so I'm glad to see that you're doing your due diligence. 
That's the way to avoid scams and find the effective way to earn passive income every day!
For your information, I am not affiliated with First Page Profits, which means that I'm not here to promote it.
Instead of that, I'm here to help you decide whether this product is right for you or not.
First Page Profits review summary
---
Name: First Page Profits
Website URL: firstpageprofit.convertri.com/fe
Founders: Vick Carty and Rich Williams
Created in: April 2020
Cost: $14.55 + upsells
Do I recommend it? No
---
If you're sick of scams, check out my 1st resource to make a 4-digit monthly passive income HERE!
---
What is First Page Profits about?
---
First Page Profits is a program that claims to help you get Google page 1 rankings, which can help you receive free traffic and get more clicks, leads and customers for your offers.
They claim this is the #1 traffic method for 2020, which sounds awesome but unrealistic at the same time, especially knowing that many of the websites that claim to be #1 in something tend to be scams or low-quality products.
First Page Profits is so amazing that you won't be required to create any content and it doesn't matter if you don't have any tech skills. 
They claim you will be able to make $100 per day thanks to this newbie-friendly method. But they don't say what's so good about this program or method that allows people to earn $100/day easily.
I have reviewed lots of WarriorPlus products like First Page Profits and I have realized that they tend to be overhyped. They usually claim making money online is easy when in reality it's not that easy.
Of course they won't tell you what you wouldn't like to hear because they know that, if you knew how it really works, they wouldn't sell this product.
The fact that you were looking for an honest First Page Profits review indicates that you probably thought First Page Profits sounds too good to be true, right?
You know, there are lots of people who have lost their jobs because of the covid-19 pandemic, and instead of improving their financial situations, they are struggling even more than before.
So, if First Page Profits really worked as advertised, don't you think there would be less people struggling? If making an income online was that easy, anyone would be doing this. There would be less people working 9 to 5 jobs, don't you agree?
How does First Page Profits really work?
---
First Page Profits doesn't really work as advertised because it will not help you make $100 per day, not to mention that it does not contain any trick or shortcut to start making your first dollar.
If you purchase it for $14.55, you'll get access to the members area, where you can find some videos that last a few minutes each one.
They recommend that you start using some tools like Canva to create thumbnails for your videos, VidIQ and Google Keyword Planner, which are useful to find what keywords are ranking high.
All of this can be found online for free, so it's nothing special. I don't like the fact that the video training doesn't include some topics like how to choose a niche or how to edit your videos.
I don't like the fact that in the sales presentation they claim you won't need to create any content because that's not true. The more original your videos are, the better because the more credibility you will gain. 
If you think about content creators who have lots of subscribers and followers, you can see that their content is unique and useful.
The fact that First Page Profits doesn't mention how important it is to choose a niche is another red flag because without knowing your niche, you cannot know your audience. Knowing your audience is essential to know what to talk about and what products or services they would pay for.
And what about the software? It's not as awesome as they make it sound in the sales page. 
The software is just a tool to get other First Page Profits members to watch your videos and share your links.
So this may be of help to get more traffic, but you cannot expect them to buy whatever you promote because they probably aren't your target audience, not to mention that the reason they have bought First Page Profits is to make money online instead of spending more money.
I also want to point out that if they're not your target audience, they won't watch your videos until the end, and this will hurt your rankings on Google and YouTube, given that the higher the average length of a video is, the higher the video will rank because that would mean that people are liking that video.
Sick of scams? Want to make passive income every day?
Check Out My FREE Earn Money Online Guide Here!
Fake scarcity
---
One of the red flags I have found is the fact that they claim the price will increase if you don't hurry up and purchase the product.
This is just a tactic they use to make you afraid of missing out, so that you buy on impulse.
I personally don't like this fake scarcity tactic because many of the websites that use it are fraudulent. It also indicates that the people behind the website are not honest, so it's definitely something that can make them lose credibility.
In the case of First Page Profits, you can conclude the price won't go up because if you visit the website some hours later, you will see that the price hasn't changed.
I remember coming across First Page Profits some days ago and the price was the same as it is now. So don't be fooled by the "price increases every 60 minutes" fake claim!
Lack of transparency when it comes to the cost
---
Like I said before, the price for the front end offer does not go up, but you also need to know that if you purchase it, you will be hit with some upsells that cost hundreds of dollars.
They claim those upsells will help you accelerate/increase your profits, but what can you expect if the main offer does not work as advertised?
The truth is that these upsells are just helpful for the vendor to increase his profits. If they are not honest about the real cost and the main offer, I wouldn't expect these upsells to work as advertised either.
What about the owner of First Page Profits?
---
The creator of First Page Profits, Vick Carty, is a real person and he doesn't hide his identity. This is a good sign because many of the products and programs I review have fake or hidden owners.
However, is he a reputable marketer or someone we can trust? The fact that he wasn't honest about how much First Page Profits really costs or how First Page Profits really works is already enough for me not to trust him.
He talks about ranking your YouTube videos on YouTube and Google, so I did some research to see if he has a YouTube channel.
I found out that he actually has a YouTube channel, which has over 800 videos, but he doesn't seem to know his stuff because he only has 700 subscribers.
If his channel was new or had a few videos, then 700 subscribers would be ok. But the fact that his channel is 4 years old and has almost 900 videos is a red flag. I would have expected him to have many more subscribers.
If he promises his First Page Profits system & software can help you get lots of video views and high rankings, why isn't he getting better results? I personally believe that he's not even using the software he's selling, which indicates that he doesn't practice what he preaches.
The fact that he doesn't have many subscribers but he still makes money online leads me to believe that he has affiliates who do the selling and marketing for him. He launches these kind of products on affiliate networks like WarriorPlus and JVZoo and then his affiliates promote them for him.
Just the fact that he has affiliates who sell his products doesn't mean that his products are good for buyers. There are many affiliates who don't care if customers will get satisfied or not, some affiliates only care about making money.
Beware of the testimonials!
---
In the First Page Profits sales page, you can find some positive testimonials, which actually looks great because it can lead you to believe that there are members who are making money with this program.
However, I have noticed that those testimonials are not newbies and probably haven't bought First Page Profits. Those testimonials are other marketers and affiliates who sell these kind of "make money online" products, which means that they already have experience in the digital marketing world, so their results are not the kind of results that beginners can expect.
I personally don't like the fact that the testimonials don't represent the results that the average buyer will get, since it means that First Page Profits is giving potential customers false hopes.
If you read the disclaimer you can find at the bottom of the First Page Profits sales page, you can conclude that real members are probably not getting good results.

As you can read, the testimonials and examples used are exceptional results and don't apply to the average purchaser. They even state that there is no guarantee that you will make any money.
For me, this is enough to believe that First Page Profits does not work as advertised.
Will First Page Profits scam you?
---
The answer to the question "Is First Page Profits a scam?" depends on how you define a scam.
If a scam to you is something that you pay for in exchange for nothing, then First Page Profits wouldn't be a scam because it provides some training.
However, if you define a scam as something that doesn't live up to its promises, then First Page Profits would be a scam because it won't help you make $100 per day without doing much work.
I personally don't consider First Page Profits a scam because it has a money-back guarantee and provides some training. But I will call it a low-quality product because the training & the software provided is not high-quality.
The fact that the owner doesn't practice what he preaches is another reason I don't believe First Page Profits is worth my time or money.
There are some important factors that the training doesn't cover, like choosing a niche and editing videos, so I don't believe First Page Profits is good for building a long-term online business.
What you decide to do is up to you, but I have to conclude that I do not recommend First Page Profits.
Do you want to get first page rankings? Here's how!
---
If you're now reading this First Page Profits review, it means that you did a Google search and clicked on this article. 
The fact that this article was on the first page means that I know what I'm doing, don't you think? I have been doing this for a long time, and this is how I've been getting free targeted traffic.
That's right! I didn't have to pay for ads to get this post ranked high on search engines. Sounds good?
This method is something that has been working for a long-time, and not only for me, it's been working for people all around the world. 
So I believe that anyone who puts in the effort and time can make this happen. If I can earn passive income every day thanks to this method, I'm sure you can do it too!
I'm living proof this method works, as you can see here: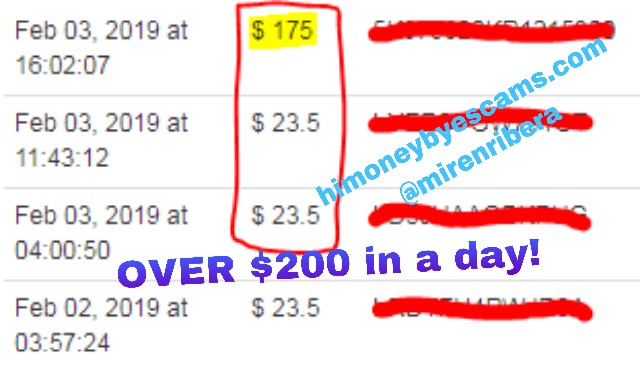 What if you don't have any previous experience or tech skills? Don't you worry, lots of people like me have started as complete newbies.
No matter the business model you use, you need to know how to drive traffic to your offers. And that's what I talk about in my free guide.
If you're interested in learning how this method works step-by-step and how you can get started today for free, I invite you to read my FREE guide here: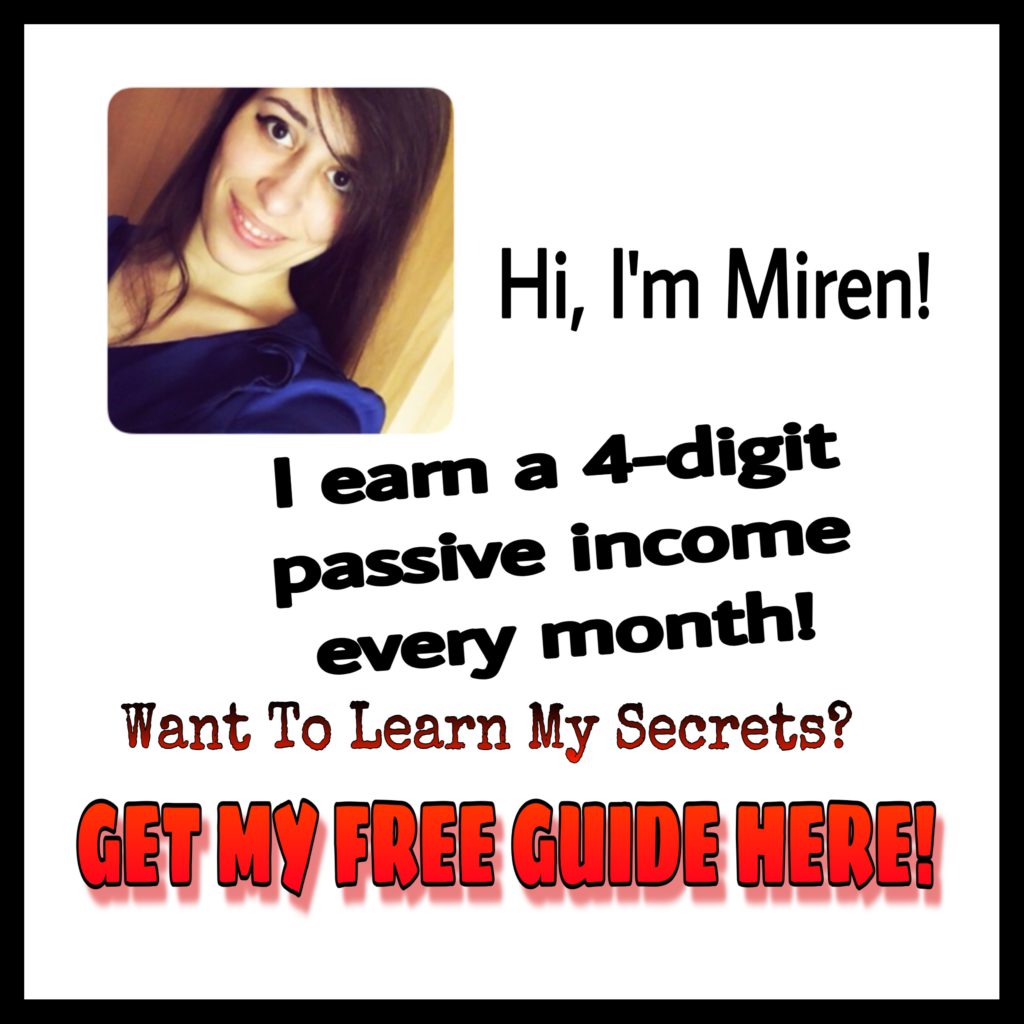 My guide is FREE (no login information required, just click here to start reading it), which means that you have nothing to lose and a lot to gain 🙂
In this guide, I don't only talk about how you can get started, I also show proof that this method works and the tools & training I have been using.
If you read my free guide until the end, you will discover how you can get answers to your questions and help from me and other business owners.
Stop wasting your energy on low-quality products and start your thriving digital business today!
I will leave this quote here:
If you want something you have never had, you must be willing to do something you have never done.
I hope this First Page Profits scam review has been helpful to you and you will make the best possible decision.
Feel free to share it with whoever you believe that will benefit from it!
If there's something else you want to know or you have any questions about First Page Profits or would like to share your experience, please leave a comment below. I love hearing from you all!
Whatever you do next, I wish you nothing but the best =)