Welcome to my Crazy Money Online review!
Have you been wondering if crazymoneyonline.com is a scam? Or will it help you make hundreds of dollars a day?
No matter the questions you have, I'm glad that you have found this Crazy Money Online review because here I reveal everything you need to know about it.
Knowing that there are too many frauds out there, I'm happy to see that you're doing your own research before purchasing another product.
That's the way to avoid falling for scams and find the genuine way to make passive income online every single day!
Here you will find all the pros and cons of Crazy Money Online, not to mention that I'll also reveal everything they're hiding from you. Ready to know the truth?
Crazy Money Online review summary
---
Name: Crazy Money Online 
Website URL: crazymoneyonline.com
Created in: August 2019
Owner: Hidden
Cost: $39 or $59
Do I recommend it? No
---
If you're sick of scams, check out my 1st resource to make a 4-digit monthly passive income HERE!
---
What is Crazy Money Online about?
---
The moment I saw the Crazy Money Online sales page, I thought I was in front of another too-good-to-be-true program because of the claims I read.
Crazy Money Online claims you can start making $100+ per day by only copying and pasting a method, which sounds easy right?
I mean, anyone can do copy & paste so Crazy Money Online seems like a program that can enable lots of people to start making easy money online and quit their jobs.
Well, that's what the people behind Crazy Money Online want you to believe. They claim you only need to spend about 30-45 minutes a day to start earning hundreds of dollars, and they even say that you will start making money the same day you get started.
For me, this sounds like a get-rich-quick scheme because making money online does not work as they claim, and there's no system or method to start making big bucks the same day you get started.
Just because they don't promise millions overnight, it doesn't mean it's not a get-rich-quick scam. Many scams and low-quality products I have found promise hundreds of dollars within a short period of time.
There are too many websites and programs that promise hundreds of dollars a day, but they end up making you nothing. 
The fact that Crazy Money Online claims you only need to copy and paste some methods to start making money is a big red flag because making money online is not that easy. You cannot expect to copy someone else and get the same results, there are so many factors to consider when it comes to making money.
They act as if making money online was easy or magical, and this is no different from what other scammers do. Many of them claim to have a private or new method that will finally work for you but in reality it only works for them to get richer, all at your expense.
You see, if making good money online was easy or fast, there wouldn't be so many people struggling financially at this very moment. Many people have been losing their jobs because of the covid-19, and instead of making money online, they're getting ripped off because scammers are taking advantage of this situation.
How does Crazy Money Online really work?
---
Crazy Money Online does not work as advertised because there are no "copy & paste" systems that work. 
All systems that claim you need to copy and paste are programs that tell you to copy ads and paste them on social media to get traffic to another website or product.
So everything I've seen about copying & pasting is related to programs that require you to do a lot of recruiting in order to make money.
In fact, many of these programs end up shutting down because they're not legal. They end up being pyramid or ponzi schemes that only help a few people profit, and most people end up losing money.
The fact that the sales page for Crazy Money Online doesn't provide any info about what this method is about is a big red flag because there are so many methods to make money online, and not all methods work for everyone.
They're not even clear about what you're exactly getting. They first claim you're getting a step-by-step money-making system that will help you create your own business, but then they claim you're getting an ebook.

They don't even explain if these tools you will need are free or what the cost is, since there are some necessary tools that have a cost. 
When it comes to building a business, there's no way to start making money within a short period of time, especially if you're starting out. You first need to learn how it all works, design an estrategy and put in the effort. 
All successful businesses require work and time to build, so don't be fooled by whoever claims you can start making money instantly. 
And something they didn't tell you is the fact that some business models require you to spend money on advertising, so the fact that they're not even clear about the business model is another big red flag because it indicates that they are hiding important information. 
There are different business models, so before spending money it's important to make sure that you're choosing the right business model. That's why I don't believe it would be a good idea to purchase Crazy Money Online without knowing what you're getting into.
Many of the scam and low-quality programs I have exposed have this thing in common: they give little to no information about what you will have to do to make money.
After everything I've found out about Crazy Money Online, I believe it's about spending money on ads to recruit other people into some kind of program, and if they purchase the same you have bought, you will earn commissions.
It's actually possible to make money this way, but the problem with Crazy Money Online is that it does not provide all the info and tools you will need to make hundreds of dollars a day.
And another important factor to take into account is that many of these recruiting schemes don't last, so joining them are not the way to build a sustainable business.
Sick of scams? Want to make passive income every day?
Check Out My FREE Earn Money Online Guide Here!
The testimonials are not real
---
Whenever I want to discover if a website is real or fake, I like to see if there are some positive testimonials.
The Crazy Money Online sales page has some testimonials, but the problem is that these testimonies are not real.
I came across this website some days ago and the date of the comments was older but the testimonials were the same, so it's clear that these are not real members.
You see, if you take a look at these testimonials, you will notice that the date of the comments is different than the first time you saw them. This is something that indicates that they're a complete fabrication, I believe that the date of the fake comments changes every day to lead people to believe that these testimonials are new.
But there's still more! The photos of these testimonials can be found on other websites under different names, which indicates that the owners of Crazy Money Online have downloaded those photos to use them to create fake testimonials.
Here you can see what I mean: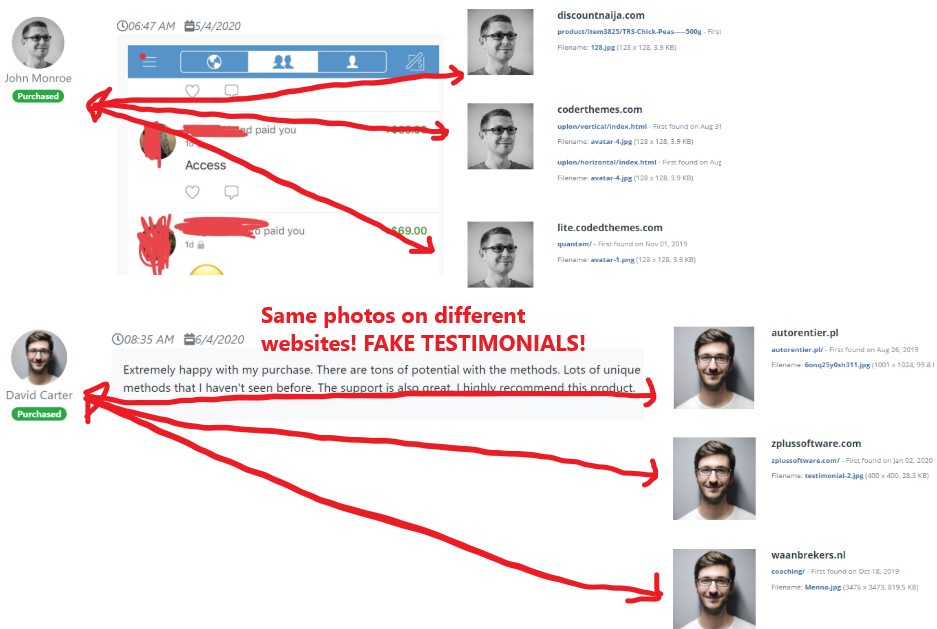 These guys and the other testimonials are not real members of Crazy Money Online, which means that they haven't purchased it. These people may not even know that their photos are beind used to advertise a money-making program.
When it comes to the payment proofs, there's nothing in them that can prove that that money has been made with Crazy Money Online. They don't indicate who has paid that money or how it has been made, which means that those payment proofs are fake because they're not from real members.
So it's all made up to make you think that there are members who have made money. Just the fact that two of those testimonials are fake is enough for me to conclude that all the others are fake too.
You see, if Crazy Money Online worked as advertised, the owner wouldn't have had to fake the testimonials, don't you agree? 
This is something that also indicates the owner of this program cannot be trusted because he/she is trying to deceive you. I don't know about you, but I personally wouldn't like to do business with a liar. 
Lack of info about the owner
---
If the testimonials are fake, then I'm not surprised by the fact that the owner doesn't show up. There's no info about this person, no name, no photo, no contact info, nothing.
Seriously, how can someone like this be trusted? This person has already lied about the testimonials, so I cannot believe in the program.
According to the info on the sales page, he/she earned $600 on his/her first day, which sounds awesome, but the fact that he/she does nothing to prove it is the reason I don't believe it.
The reason this person doesn't want us to know who he/she is is that they know this program does not work as advertised, so they know that purchasers will not be satisfied and would report or sue them.
I have come across lots of websites where the owner doesn't show up, and many of these sites ended up being scams or low-quality programs.
Scammers also remain anonymous because they think that's the way they can keep scamming people with different scams. All their dirty businesses could be ruined if people knew who these fraudsters are.
Because of this, I don't rely on websites or programs whose owners don't show up. 
They try to make you buy on impulse
---
The owner definitely doesn't want you to make a well-thought decision because he/she is trying to make you buy on impulse.
They claim there are limited copies or spots available because they want you to be afraid of missing out. They want you to buy this product as fast as possible because they want to get your money as fast as possible.
This fake scarcity tactic is very common among scams and low-quality programs and I have seen it in too many websites.
In this case, there cannot be only 13 copies of this ebook left because an ebook is a digital product and there's no limit when it comes to the times it can be downloaded.
Also, why would the owner put a limit to the number of sales he/she can make? It wouldn't make any sense, don't you think?
His/her goal is to make as many sales as possible so there's no way he/she's going to limit it. 
You can even visit the website later or tomorrow and will see that the number of copies left hasn't gone down. 
Lack of contact information
---
The fact that the owner doesn't provide any contact information is another indication that this person doesn't care about members.
I found out that Crazy Money Online is being sold through a platform called Sellfy, and there I found a contact form but nothing else. They don't provide any email address or phone number, which indicates a lack of transparency.
Any legitimate program or website would provide more information or ways to get help or support, so whenever I see a website with this lack of info I start believing that the owner doesn't have his/her clients' best interests at heart.
Sick of scams? Want to make passive income every day?
Check Out My FREE Earn Money Online Guide Here!
Lack of legal information
---
A big red flag I have found is that there's a lack of legal information.
For example, I didn't find any privacy policy page, which is the kind of page that you will find in any legitimate company or website.
A privacy policy gives you information about the way they're going to use your personal data, like your email address and password, and even your credit card/bank account info.
When a website doesn't provide this information is a big red flag because it means that they don't want you to know what they will do with your info, since it's probably something that can harm you.
They can sell it to other spammers or hackers, or they could even use it to hack your personal accounts and take all your money.
But that's not all! They can also try to steal your identity, which is one of the worst things that can happen to you because it comes with too many problems.
I also found out that they have a terms & conditions page, but it's too short and unprofessional, in my opinion. All terms & conditions pages I have come across are way longer.
You can see it below:
As you can see, the page also has some grammatical errors.
With "all sales are final", I believe they mean that there are no refunds. So if you purchase it and end up feeling ripped off, you won't get your money back.
This is another red flag because it indicates that the owner of Crazy Money Online just cares about the money.
Will Crazy Money Online scam you?
---
The answer to the question "Is Crazy Money Online a scam?" depends on what you consider to be a scam.
If you define a scam as something that takes your money but gives you nothing, then this product wouldn't be a scam to you.
Even though I don't believe that the ebook or guide is worth $39 or $59, you're still getting something that you may learn from.
However, if you define a scam as something that doesn't live up to its promises, then it's ok to call Crazy Money Online a scam because it does not work as advertised and has too many red flags.
Let's sum up the scam signs:
Hidden owner

Lack of information about what's inside the product

No privacy policy

Fake testimonials

Get-rich-quick schemes claims

Lack of contact information or support

Short terms & conditions page

No refund policy 
Oh, and another red flag I would add is the fact that there are no positive reviews, which is another indication that real members haven't earned any money.
In fact, all the reviews and comments I've found are negative:

The fact that they don't reply to real members is a big red flag, it's clear that the owner doesn't care about clients. And he/she's been deleting all negative comments, which is another indication that the creator doesn't want potential customers to know Crazy Money Online does not work as advertised.
What you decide to do is up to you, but after everything I have seen, I have to conclude that I do not recommend Crazy Money Online.
It's best to learn from reputable programs
---
There are lots of products and programs like Crazy Money Online, but the good news is that there are legit platforma and opportunities.
Do you remember that they talk about building your own business? That's my suggestion for you, but the difference is that what I recommend is that you use a newbie-friendly business model.
This business model that I'm using is called affiliate marketing, and it doesn't require you to create your own products. You'll be able to profit from other people's products.
That's the business model I have been using and the one that has enabled me to make passive income every day. 
If you've never heard of it, this business is about helping other people find products or services that will solve their problems, and when they make a purchase through you, you'll earn commissions!
There are so many products and companies you can choose to work with, so you can decide to choose something you like and something that will help your audience.
I believe that succeeding is possible for anyone who puts in the effort and time. I started with no experience and English is not my native language, and I'm living proof this business works: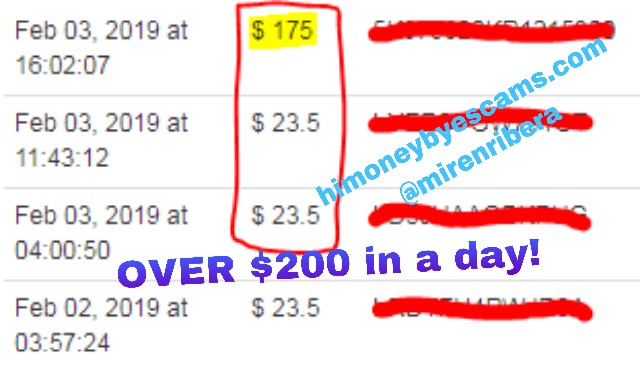 If you want to learn how this business works step-by-step and how you can start today for free, I invite you to check out my FREE guide here: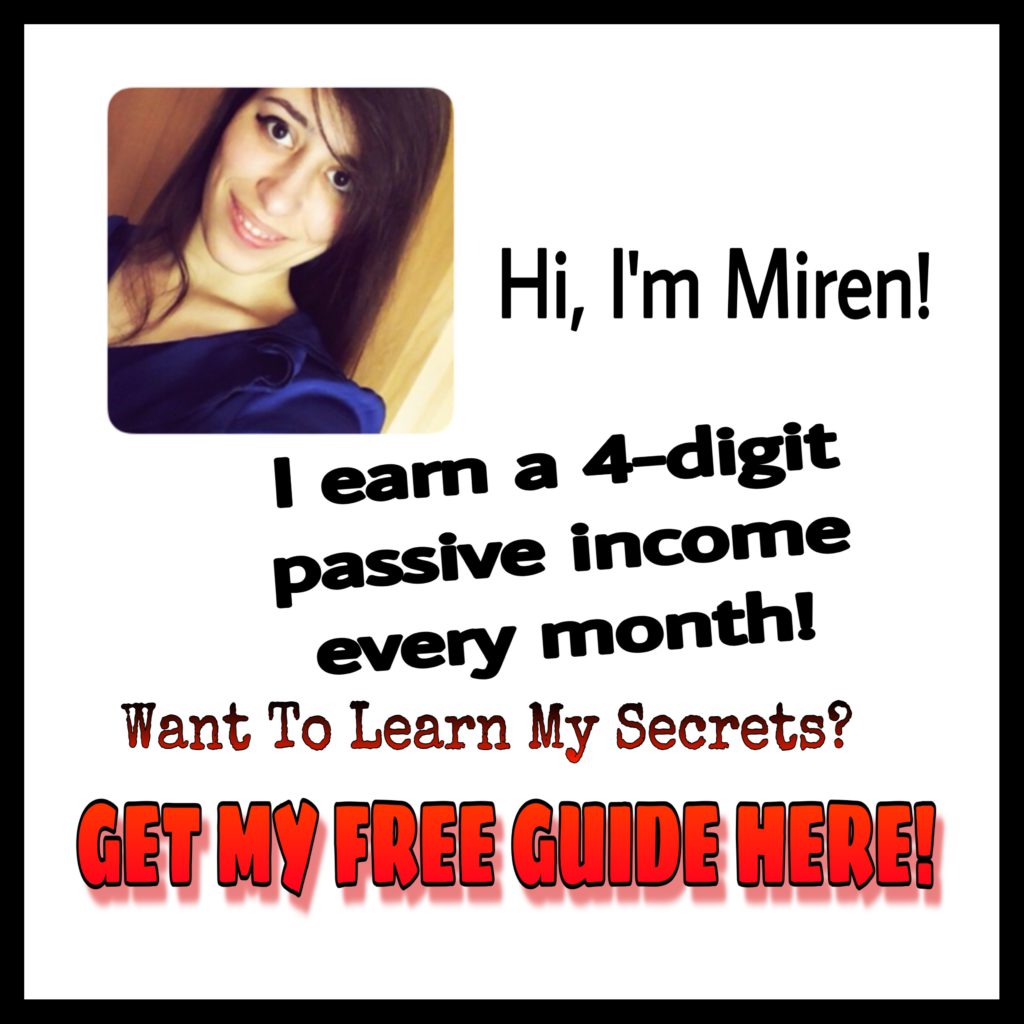 My guide is FREE (no login information required, just click here to start reading it), which means that you have nothing to lose and a lot to gain 🙂
If you read my free guide until the end, you will learn how you can start today for free, what training & resources I have used, the reasons this method works, proof that it works and so on. 
You will also be able to receive help from me and other Internet marketers. All the details in my guide!
Stop wasting your time on get-rich-quick schemes and start your online passive income journey today!
I will leave this quote here:
If you want something you have never had, you must be willing to do something you have never done.
I hope this Crazy Money Online review has been helpful to you and you will make the best possible decision.
Feel free to share it with whoever you believe that will benefit from it!
If there's something else you want to know or you have any questions about Crazy Money Online or would like to share your experience, please leave a comment below. I love hearing from you all!
Whatever you do next, I wish you nothing but the best =)