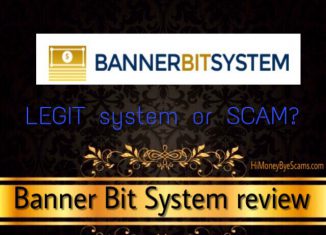 Hey there!
Have you stumbled upon Banner Bit System and are wondering whether this is your ticket to financial freedom or is Banner Bit System a scam designed to part with your money?
I'm glad that you've done your research and have landed on this post because I've prepared this review to let you know the truth about Banner Bit System so that you get to make the right decision by the end of this review.
.
Banner Bit System review
---
Name: Banner Bit System
Owner: hidden
Price: at least $250
Created in: 2017
Overall Rating: 5/100
.
---
If you're sick of scams, check out my 1st resource to make money online here!
---
.
What is Banner Bit System?
---
Banner Bit System has nothing to do with paid surveys, data entry jobs or envelope stuffinf, according to the man who narrates the Banner Bit System sales video.
So Banner Bit System is about buying and selling ads for profits through an automated software. That's what he claims.
He says that this is the most profitable opportunity out there and it can benefit you in a lot of ways. If you join this Banner Bit System, you'll be able to:
Quit your job

Work whenever you want

Work wherever you want

Work as little or as much as you want

Stop worrying about money again

Travel the world while your business works for you
And the best part is the fact that this system is free and and there are no risks involved.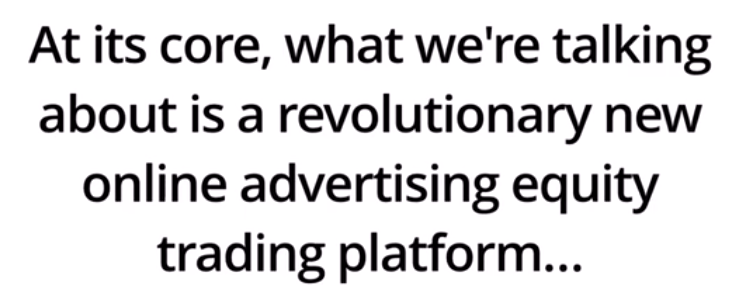 Doesn't all of this sound too good to be true? It does.
When I finished watching the sales video I had an idea of what Banner Bit System really is. There are some important details that he doesn't talk about in the sales video, but you need to know them so I'm going to explain them in the next section.
.
Is Banner Bit System a scam?
---
I hate to be the bearer of bad news but Banner Bit System is a scam. I noticed some scam signs and red flags that you need to be aware of because they indicate that this system is not legit.
.
Lack of important information
---
The Banner Bit System sales page doesn't have any of the most important pages that legitimate companies & sites have: about, privacy policy or terms & conditions.
The man who narrates the sales video doesn't show up. In fact, he doesn't even tell us his name. This is a big red flag like how can we know who we are dealing with?
There's no way to verify who this man is or who are the people behind the Banner Bit System. I personally don't trust sites or companies whose creators don't show up. 
Apart from that, they don't offer any way to get in touch with them. They don't mention any email and have no customer service. How are we going to contact them if we have questions about their service? 
In addition, the fact that they don't have a privacy policy page is another scam sign because it means that they're not being transparent with us. They say nothing about the way they're going to use the information we give to them.
.
The testimonials are fake
---
In the Banner Bit System main page we can read some comments that are supposed to be from people who are making money with this system.
The problem here is that all those comments are invented. The people who appear in those pictures have nothing to do with Banner Bit System.
They haven't tried this program and they may not know that their pictures are being used to scam people.
Let's see one of them:
The comment above is fabricated by people behind Banner Bit System. The woman from that picture hasn't tested that system.
I did an image search and found out that picture is a stock picture that has been used in many other sites: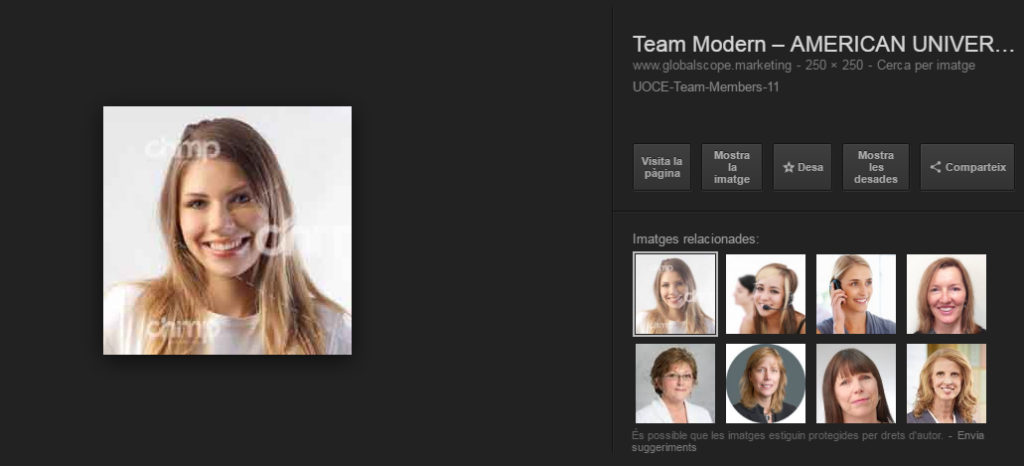 And take a look at another testimony: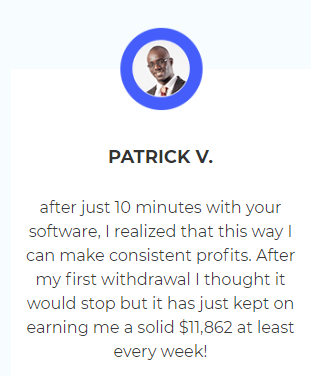 His real name is not Patrick and he's appeared in many other sites, as seen below: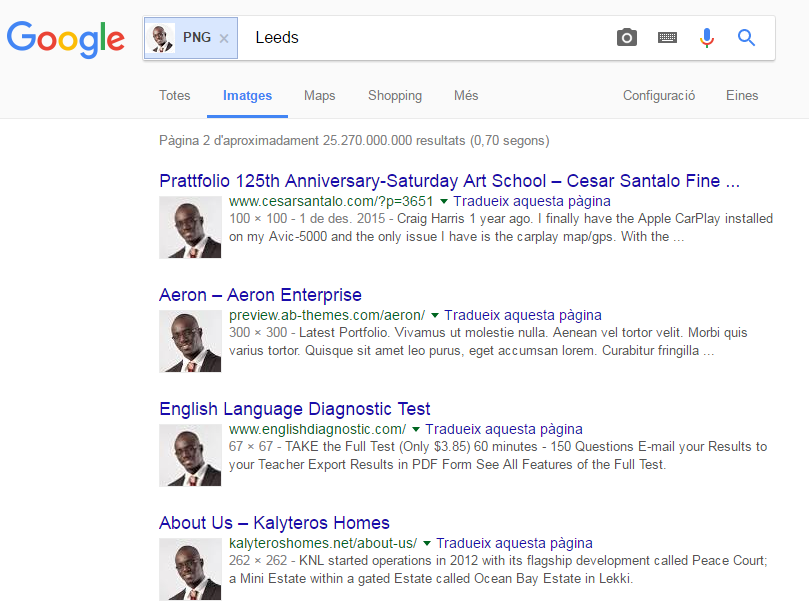 If the Banner Bit System really worked that well, its creators wouldn't have spent their time on creating fake testimonials. 
I guess they hope you'll believe that real people who have tried this system has generated huge profits. 
But the thing is, if this system had really been created to earn you money, there would be positive reviews about it, but there are no reviews. 
.
They lie about the amount of spots available
---
They want you to believe that there are only 50 spots available to rush you into joining. 
They're saying this to get you to make your decision without thinking too much about it, based on the fear of missing out.
I found out that their sales video is on YouTube and it has more than 1900 views so if it was that good, 50 people would have already signed up and there would be no spots available by now.
The truth is that there are no limits when it comes to the availability of spots. 
.
Can Banner Bit System make you money?
---
I don't think Banner Bit System has made money to people who have joined it. I can confidently say that this system has only benefitted the con artists who have created it.
In the previous section I've posted some of the red flags found in this system and now I'm going to explain how Banner Bit System really works.
They first try to get you to join by telling you that it's free and there's no risk involved but this is not true.
You get free access to the system but the catch is that you'll have to make an initial deposit of $250 to use it. Without making the initial investment, the software will be useless.
$250 is far from free. Not everybody can afford to invest $250 to start making money online. This is why this system is not risk-free. Any type of trading always carries some level of risk. 
Why can't the Banner Bit System's spokesman be straightforward about the price of this system? He doesn't even explain what's in it for him, like we know that he's not doing this for nothing. How is he going to make money if you join? 
The truth is that the Banner Bit System works the same way as other binary options trading scams. It's quite similar to the Free Ad Cash System scam that I exposed yesterday.
The owners of Banner Bit System work with brokers that are not regulated and are known to get away with the traders money. If you fund your trading account with $250, then the broker will pay a commission to the Banner Bit System scammers.
You also need you know that they're going to ask you for your personal details like your name, your email address and your phone number. Therefore, you can expect them to:
Call you plenty of times to convince you to make invest as much as you can into the software.

Send you emails related to other scam systems.

Sell your information to other unethical individuals.
.
My closing thoughts
---
My final verdict is that Banner Bit System doesn't live up to its promises. The people running this system lie about its price, the testimonials, the amount of spots available… 
They're not transparent when it comes to who they are or what they're after. Their actions show that their intentions towards you are no good so there's no way I can recommend this system. 
To be honest, I didn't rate it 0 because I couldn't help but laugh when I heard the hyped up claim "you've just found one of 50 golden tickets" lol.
I also don't like the fact that they make it sound like you'll make a lot of money in no time without doing much work because generating an income online is not and has never been easy or fast, especially if you're a newcomer.
If you're looking for a legitimate and ethical online money-making opportunity, I highly suggest that you check out my #1 recommended Internet marketing platform.
This platform provides step-by-step training, video tutorials, courses and other useful tools like a keyword research tool, a website builder, a blogging platform… that will guide you through the process of building an affiliate marketing business from scratch, in a way that's sustainable for the long-term.
There are many things I love about this platform. One of them is that you can try it for free (no credit card required) and another one is the fact that there are many ways to get support and help, you can ask any question and there's always someone willing to give you a hand.
This is where I started and I haven't looked back since. If you're interested in learning more, you can click the button below now:
.
I hope I've answered to the questions you had regarding the Banner Bit System and you make the right decision for you.
In case you want to discuss this review or have any questions, don't hesitate to leave a comment below. I always reply to my readers! 🙂 
Best wishes =)